Picture 00001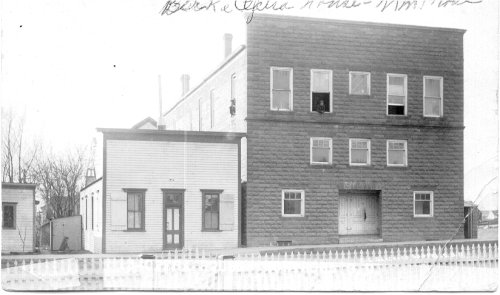 Berke Opera House in Montrose South Dakota.
Herman John Berke built this large building in Montrose, .S.D. which was used as an Opera House until World War I came and then it was sold to Oscar Hegre for a garage. The building burned down in February 1926
Note person in window. Picture is not clear enough to tell who person is.
See another copy of this Photo Photo 00075